We Continue Together on Challenge Day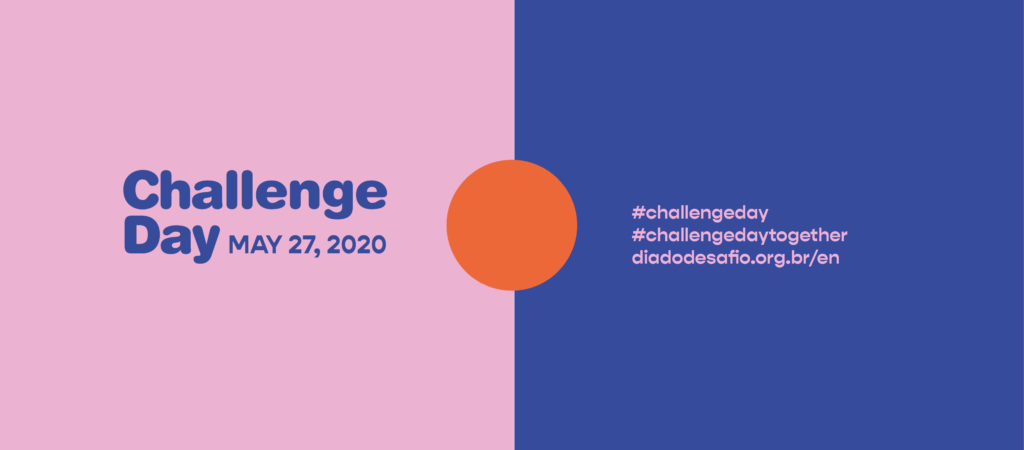 Over 25 years, Challenge Day has consolidated itself as one of the most important community movements to encourage the practice of physical activity and sport, individual or collective and in different contexts and spaces of manifestation, such as streets, parks, schools, companies, clubs, among others.
With the changes that we have all experienced in this moment, marked by social distance and restricted circulation, new habits and routines are essential and takes us to a new way of being even with the relationship between sports and physical activity.
Even more important is the connection created by this great network of partners, made up of cities, institutions and people around the same purpose – to encourage and enable the regular practice of physical activities in all stages of life and for all the audiences. And in this new routine, is it possible to maintain an active lifestyle safely? For this answer, we join forces to show how to be healthier by workout at home.
The digital environment is a reality in our lives. We can watch movies and talk with family and friends by video. But do you, in this environment, also find a motivation to maintain an exercise routine that matches your day? So we invite you to participate in the Challenge Day next Wednesday, May 27, to discover how to improve your well-being and quality of life with small changes in your routine.
This year, Challenge Day will bring together challenges, classes, tips and informations shared through social networks on the Challenge Day profile on Facebook, instagram @esportesescsp and on Sesc's partners and network channels, throughout Brazil and across countries in the American continent. Check it out!
About Challenge Day
Coordinated worldwide by TAFISA – The Association For International Sport for All and, on the American Continent, by Sesc São Paulo with institutional support from ISCA – International Sport and Culture Association and UNESCO, it has consolidated itself as one of the most important community movements to fight against sedentary lifestyle.
Until 2019, Brazil and 13 more countries in the American continent, such as Argentina, Chile, Colombia, Costa Rica, Cuba, Guatemala, Mexico, Honduras, Nicaragua, Peru, Dominican Republic, Uruguay and Venezuela participated in the Triennial Challenge, started in 2018 , in which the pair of cities (that was drawn in 2018) besides competing with each other would join efforts to increase the number of practitioners of physical activities and sports, in a competition that would continue until 2020.
How to participate
Follow the content here on the website and follow the official social networks of Challenge Day (don't forget to activate the notifications) to get inspired, participate in one of these actions, resume a physical activity you already practiced or create your own training / challenge and share with the hashtags #ChallengeDay and #ChallengeDayTogether. If your profile on the social network is private, we will not be able to view your publication, but you can send your registration by message through our Facebook profile so that we can have access.
Stay active and come with us! All #ChallengeDayTogether!