Challenge Day reaches its 25th edition with activities in several Latin American countries
Challenge Day, an event held annually on the last Wednesday of May, reaches its 25th edition on this May 29. More than 3.000 cities of Brazil and other countries such as Argentina, Chile, Colombia, Costa Rica, Cuba, Guatemala, Mexico, Honduras, Nicaragua, Peru, the Dominican Republic, Uruguay and Venezuela take part of this dispute. The global action has the main goal of pushing the adoption of healthy habits and the regular practice of physical activities, as well as the integration and cooperation between communities.
Created in Canada, the event is coordinated worldwide by TAFISA – The Association For International Sport for All and Sesc São Paulo in the American continent. Besides, it has the support of institutions as The United Nations Educational, Scientific and Cultural Organization (UNESCO) and International Sport and Culture Association (ISCA), and the local governments' cooperation.
"On this day, with the leading role shared between public and private institutions, we are able to create a network of people that embrace the challenge of offering opportunities to make everybody's lives more active. This creates a scenario that favors the adoption of healthy habits in the routines, which are essential in promoting social wellbeing and improving the quality of life -one of the values of Sesc actions", states the regional director of Sesc São Paulo, Danilo Santos de Miranda.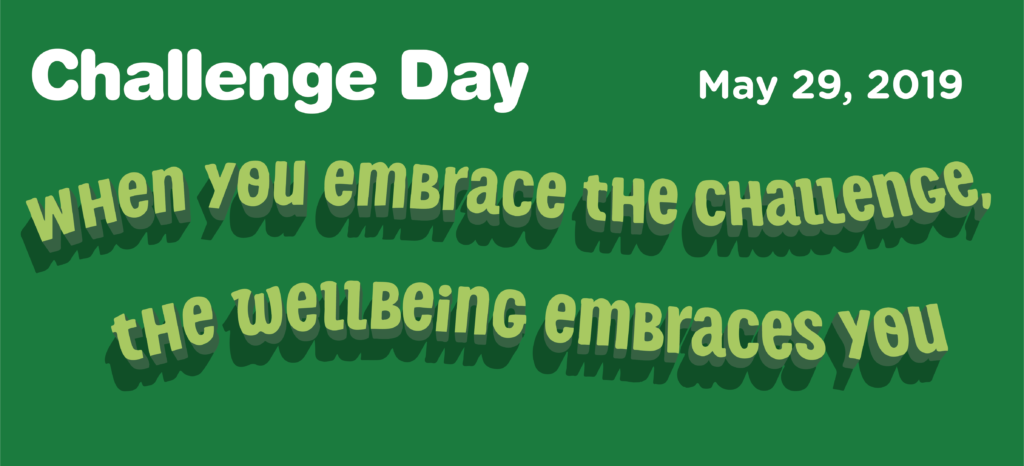 On the last Wednesday in May, different cities from Latin America face each other in a friendly competition that encourages their population to exercise throughout the day. The winner city will be the one that gathers the largest number of inhabitants taking part of the challenge, compared to its population.
The pairs of cities, of approximate population, were raffled at 2018's edition for a three years competition that continues until 2020. In other words, those pairs will continue as partners for the competition and will add strengths to raise the number of active people. Beyond the challenge between cities, each pair classifies itself, as a unit, on a new ranking: City + City. This calculates the sum of both cities results, and it is updated each year, stimulating the exchange of good practices between towns so that together they reach a better global result.
One of the highlights this year is the city of São Paulo competing with Caracas, Venezuela's capital. Both cities are, together, on the fourth place in their category – more than 999.999 inhabitants – on City + City ranking.
For the Coordinator of Challenge Day in the American Continent, Maria Luiza Souza Dias, the local accomplishments is the true motor of this campaign. "With the involvement of organizations from several sectors, Challenge Day comes to its 25th edition encouraging the diffusion of good practices, which makes this mobilization collective and important for the means of mutual cooperation, support and integration between the most diverse partners, broadening more and more physical and sports activities worldwide".
With several activities held in all Sesc's centers in the state of São Paulo, beyond public spaces such as Road Terminal Rodoviário, Parks, Underground Stations, the program holds free activities with open classes, games and a lot of actions with sport personalities.
Complete Program: sescsp.org.br/diadodesafio